Login
Log in if you have an account
Please note: If your account was stored on our previous platform, you will need to re-register. We apologize for the inconvenience.
Dont have an account? Register
Whoever's in your heart this Mother's Day
13 May 2023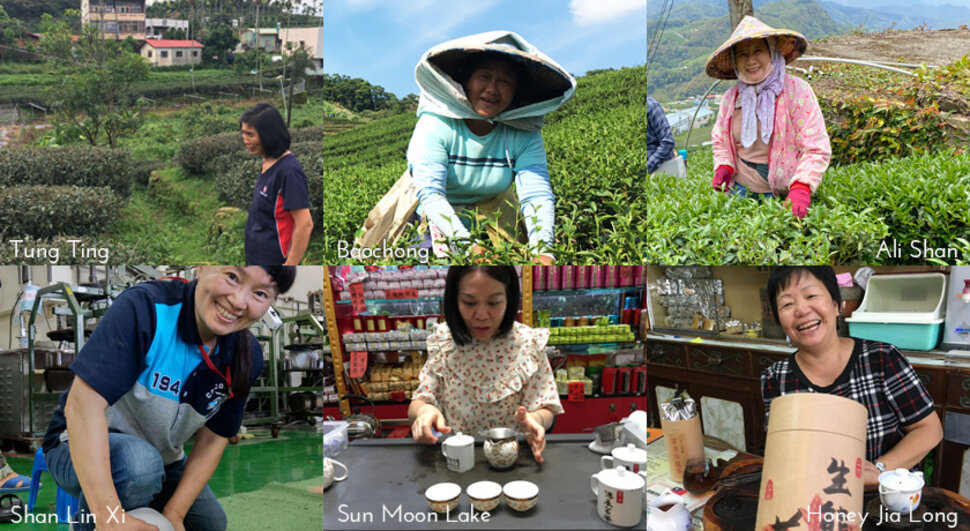 Wow! Look at all these mothers in the Teance tea world! They all offer examples of what it truly means to be a mother and a parent, each in their unique ways. From Taiwan' farmers, each of these mothers offer their assortment of skills and care to raising families and tending to their land and tea. And at Teance, our team is made up of many mothers including Sonia, I-Ting, and Chih Hui. 
Did you know that Chih Hui started working at Teance (formerly Celadon) in 2003, within the first year of our founder Winnie opening the shop? She then took a number of years off to take care of her young kids before returning in 2016. Now that her kids are older, she has more time to focus on the other important love of her life besides family: tea.
Now at the tea shop, a few regular "youngins" in their wee 20s and 30s lovingly refer to Chih Hui as Mom or Tea Mom. (Yes, sometimes Katie does that too.) Sometimes Chih Hui's actual children get to hang out with her tea children, sometimes over a pot of tea and other times over  a pot of soup…or over hot pot 火鍋 (Huǒguō).
While of course no mother is perfect, we hold gratitude for the various mothers in our lives, whether they are related by blood or not. We appreciate the various kinds of mothers: mothers of plants, mothers of crafts, mothers of animals, mothers of the earth, and mothers of all genders. Maybe some of you out there have a tea mom too!! 

Whoever's in your heart this Mother's Day, here's a variety of unique gift ideas to help you show how much they mean to you.
They adore surprises showing up at the doorstep: 
Teance's Monthly Subscription Program: Let them be reminded of your sweet appreciation with the ring of a doorbell once OR on a monthly basis
They have a sweet tooth:
Teance's Sweet Treats: Return some of that sweetness back to your loved one!
Caramel Collection from EC Handmade Confection: Made by local baker Elle Cowan, these dark chocolate caramels come in a box with 4 unique flavors to add a touch of spice & flair to the sweetness.
Annie's T Almond Cookie from Annie's T Cake: Did you or Mom watch kung fu mom Michelle Yeoh in Everything, Everywhere, All at Once? If the answer is yes, this cookie might be a fun little gift.
Matcha Almond Nougat from EC Handmade Confection: Local baker Elle Cowan wraps these in edible rice paper to make them easy to pop in your mouth for a smooth, melted sweetness that hits thight spot without being too dense.

They love tea (arguably) more than they love you:
Teance's Artisanal & Seasonal Loose Leaf Teas and Cold Brew: Let them enjoy their other true love with health and enjoyment…
Teance's Teaware: Let them be reminded of your love with every steep and sip…
They prefer experience over items:
Teance's Teashop: Bring the one you love to sit back, relax and enjoy a nice pot of tea…or for the adventurous folk, create your own Tea tasting adventure at our unique tea bar.
And/or they're a little chatty!
Bring your dear one to our May monthly tea tasting next weekend (5/19, 20, or 21) to taste some one-of-a-kind Shan Lin Xi roasted oolongs with other tea lovers!
However you choose to honor and appreciate the mothers of your life, we hope that your upcoming days are enjoyed in ways that feel sweet and resonant with your unique relationships.