Login
Log in if you have an account
Please note: If your account was stored on our previous platform, you will need to re-register. We apologize for the inconvenience.
Dont have an account? Register
Bathing in Fresh Jasmine
19 Aug 2023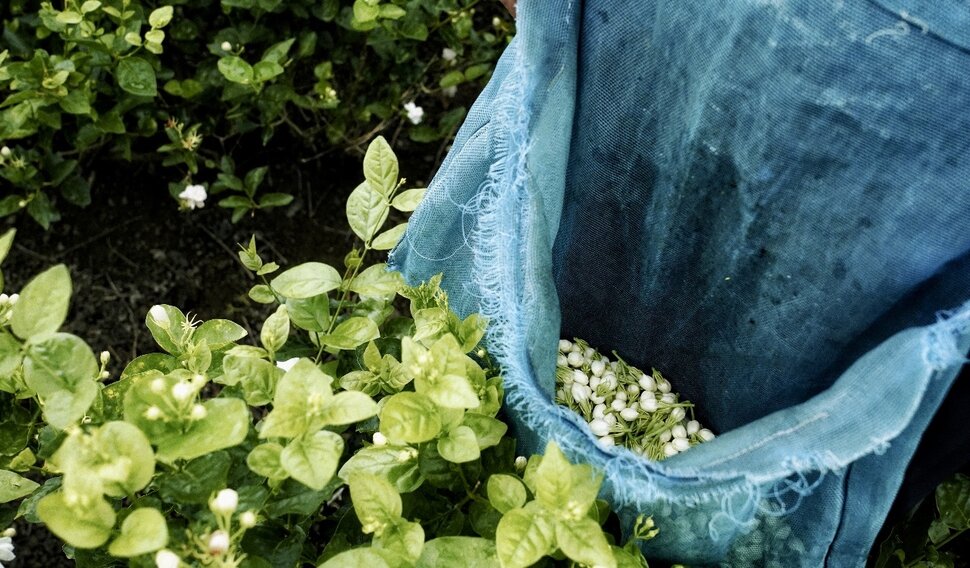 On warm May evenings in Fuding, jasmine flowers are blooming, spreading their delicate yet powerful aroma into the air. These blossoms are harvested in the daytime, when the buds are closed, and then layered with dried tea leaves that were harvested in spring. Over time, the flowers open, releasing their fragrance and allowing the dry tea leaves to absorb the jasmine oils and fragrance. Green and white tea, such as Mao Feng and Silver Needle, are most commonly scented with jasmine to create jasmine-scented teas such as our Jasmine Dragon Pearls and Jasmine Silver Needle teas. 
With our teas, this process of layering jasmine flowers with tea leaves is repeated four to five times. The flowers are removed from the tea each time and replaced with a new batch of fresh flowers. The repetition of this natural scenting process creates teas with strong, balanced and long-lasting jasmine flavor and aroma that maintains throughout multiple steeps and harmonizes well with the tea leaves instead of overpowering them. While this process creates a balanced finished product, it is also quite laborious! Other jasmine teas on the market may shortcut labor by blending dried jasmine flowers with tea leaves or by adding artificial fragrance. In both cases, the jasmine flavor may not be consistent and long-lasting, or may simply taste overly-fragrant and artificial.
The new summer harvest of our Jasmine Dragon Pearls and Jasmine Silver Needle are now available for tasting and purchasing. In the near future we may host a tasting with our scented teas…so keep your palettes and noses open for the occasion!