Login
Log in if you have an account
Please note: If your account was stored on our previous platform, you will need to re-register. We apologize for the inconvenience.
Dont have an account? Register
Not Pottery Barn
03 Nov 2012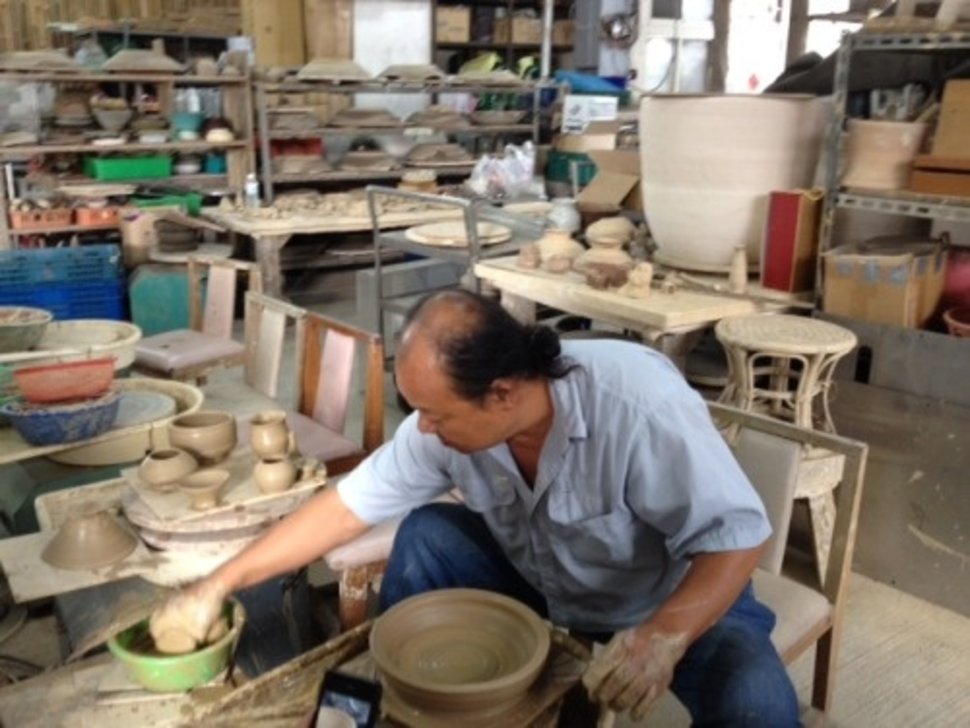 Does this look like a hotel to you? it's more like a pottery barn! Called the Tung Ting Lodge, the one and only hotel on top of the mountain and in slight walking distance to the rolling tea hills and producers' village. Mrs. Su, for example is exactly 5 minutes away. It's convenient to stay at this rustically magnificient lodge when the tourists can go witness tea production at night. Except that there was, alas, no tea production this time due to the drought. Instead, we asked the owner to show us his pottery, and everything changed. Suddenly, we were not pesky tourists. We were appreciators of his craft, and that meant all the world to artisans like him in Taiwan, where money is not the point and appreciation the only thing that mattered. He gave us a tour of his collection; apparently exhibited in museums worldwide and students come far and near around the world to learn from him, he was actually a famous pottery master. To think that all these years, I brought tour groups here just to enjoy the view and be walking distance to the tea producers in the village must have been greatly insulting! Fortunately, my group this time were enthusiastic about glazes, and the difference between bean husk glazes and high fired celadon vs. ox blood. This tour is always unpredictable and culture is all around us!