Login
Log in if you have an account
Please note: If your account was stored on our previous platform, you will need to re-register. We apologize for the inconvenience.
Dont have an account? Register
Fresh to Aged White Teas for the summer!
06 Jul 2023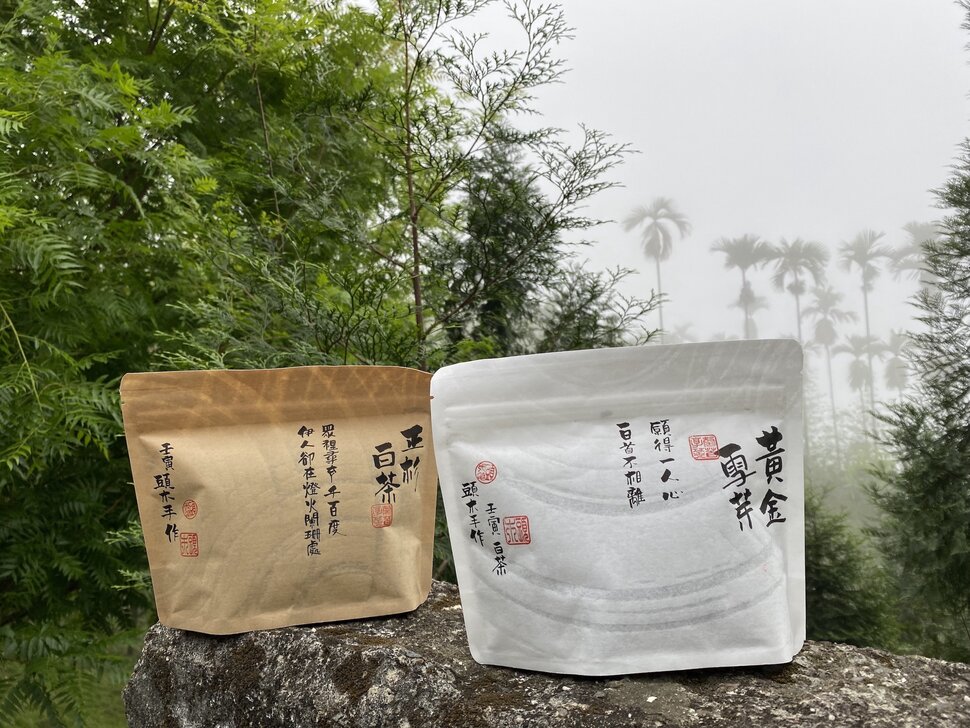 After a break in June, we're returning with our monthly tea tasting on July 21-23 with a special selection of white teas from China and Taiwan. White teas are relatively neutral and balanced with a more yin quality than other teas. They are not too overpowering - not too cold, not too hot, and not too sharp - and tend to be milder in caffeine. Among summer heat and busy activity, white tea can help balance out and neutralize heightened emotions similar to a cooling breeze passing through on a hot day.
We will be starting off the tasting with the fresh spring harvest of our Silver Needle King's Grade from Fuding, Fujian, China. This classic white tea is made of tender, fuzzy white leaf buds that turn green upon brewing. With notes of crisp apricot, Silver Needle is an ideal tea to cleanse the palate or awaken when feeling sluggish. Last week two customers came into the tea shop after eating brunch at a local French breakfast restaurant, and one of them was feeling slightly unwell after eating the heavy meal. After tasting the first steeping of Silver Needle, he told us he started feeling more grounded and less uncomfortably full. Silver Needle can be like a gentle friend, easing the tension and diffusing any unnecessary layers of stress or excessiveness that we may pick up throughout the day.  
The next teas for our monthly tasting will be two limited quantity Nantou, Taiwan white teas from our Shan Lin Xi farmers, the Yeh family. In the last few years, they have produced small batches of a Qing Xin oolong varietal processed as a white tea. The two teas, Golden Snow Sprout 黃金雪芽 (winter 2022/3) and Zheng Shan Bai Cha 正衫白茶 (spring 2022), were both hand-picked by Mrs. and Mr. Yeh and left to wither naturally outside before using a low temperature to heat and dry the tea. They then store the tea in special Zhuǎn yùn 轉韻 bags that help the tea continue to deepen in taste when aging. Mrs. Yeh put special care into each bag, hand-writing the tea name, their family name, the year of harvest, and a little tea musing. We appreciate how much care their family put into these teas! We only have a limited quantity of them, and only the Zheng Shan Bai Cha正衫白茶 is available for purchase in half ounce bags.
Our final white tea selection is our 2012 Ancient Tree Moonlight White from Jing Mai Shan景邁山 in Yunnan, China. Aged now over 10 years, this tea has an earthy sweetness and is thicker in mouthfeel and darker in liquid color than Silver Needle. While Golden Snow Sprout and Zheng Shan Bai Cha are aged for about a year and a half, this 2012 Ancient Tree Moonlight White has been aged for 11 years, allowing its sweetness to settle over the years. The leaves are a contrast of dark, almost black, leaves mixed with lighter, white color leaves, and a cake of this tea looks like the night sky with moonlight against the backdrop of darkness.

What a lineup we have for you! With this selection of white teas, you will get to taste the new harvest of a classic Chinese white tea from the southeast region of Fujian, two unique Taiwan white teas produced from a Qing Xin oolong varietal, and an aged Chinese white tea from the southwest region of Yunnan. Get ready to explore an assortment of terroir with your palate!
Speaking of white tea, there are still openings for our free Summer Wellness event this Saturday, July 8th with Dr. Jeannie and John of White Magnolia Acupuncture. We'll be serving Silver Needle King's Grade at the event in addition to Chrysanthemum (herbal) and Baochong Premium (oolong). We hear there will be food samples that may involve summer fruit... Hope to see you there!
From 2023.07.07 Newsletter