Login
Log in if you have an account
Please note: If your account was stored on our previous platform, you will need to re-register. We apologize for the inconvenience.
Dont have an account? Register
Introducing New Spring Matcha: Hatsu Kaori 初薰 and Hatsu Enishi 初緣
13 Jul 2023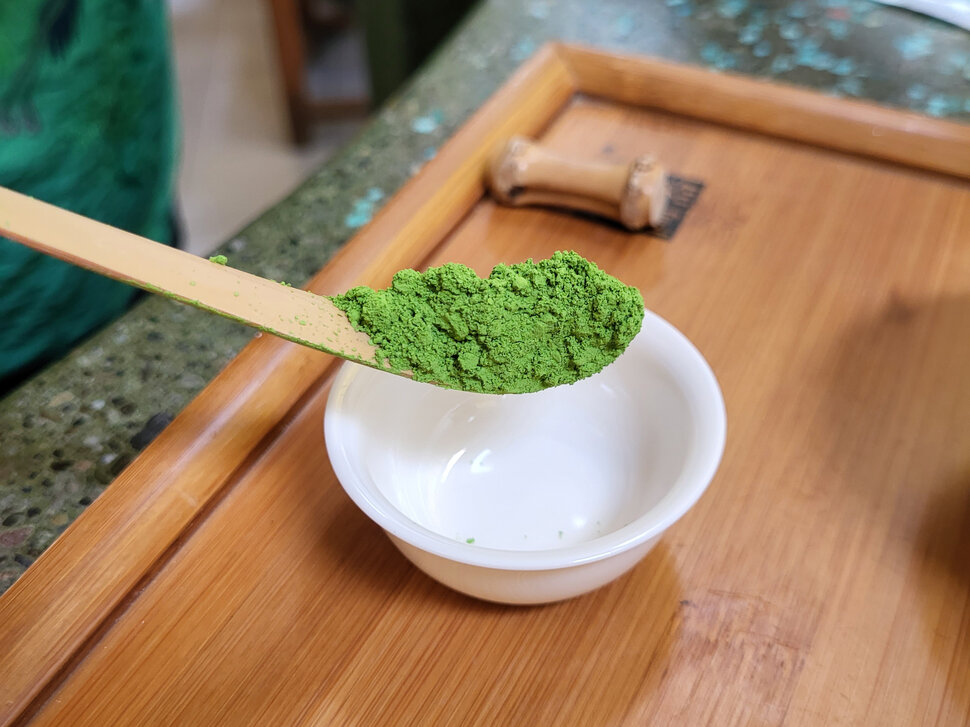 Last week we sat down at the tea bar with a few friends to taste two new spring harvest matchas. Hatsu Kaori 初薰 and Hatsu Enishi 初緣 Shin matcha are both made from the Sa-midori varietals, with Hatsu Enishi being made from both Sa-midori and Sae-midori varietals. These two varietals are often used to make matcha and can also be used to make shade-grown teas like Gyokuro. The other matchas in our shop, Wako, Gin JAS Organic, Choan and Tenju, are from the Gokou varietal which is slightly darker green and more full-bodied. All our matcha is shade-grown and stone-milled, and these two new matchas, Hatsu Kaori and Hatsu Enishi, can be prepared either usucha 薄茶 thin-style or koicha 濃茶 thick-style.
Hastu Kaori 初薰 is harvested around mid-May to early June from the covered (shade-grown) tea leaves of the early-maturing Sa-midori varietal. Upon smelling the Hatsu Kaori Shin matcha, we were greeted by a fresh, yet mellow aroma that is noticeably less sharp than our Wako or Gin JAS Organic matchas. We prepared usucha (thin-style preparation) and received light umami and creaminess gently spreading into the mouth. Like the aroma, there is no sharpness in the taste or finish. One of our friends noted that this would be an ideal matcha for anyone who prefers a more mellow taste as opposed to matcha that is more bright and green.
Next we tasted Hatsu Enishi 初緣 Shin matcha and noticed a distinct difference form the Hastu Kaori. Hatsu Enishi awakened our senses with its crisp, green aroma. Upon tasting, a burst of freshness and vegetal notes emerges with a long, creamy finish. The highlight of this matcha is its freshness of aroma and taste balanced with sweetness. 
Both are available for purchase until our small supply runs out. We would love your feedback on these matchas to help us decide if we want to order this seasonal matcha for next year's harvest!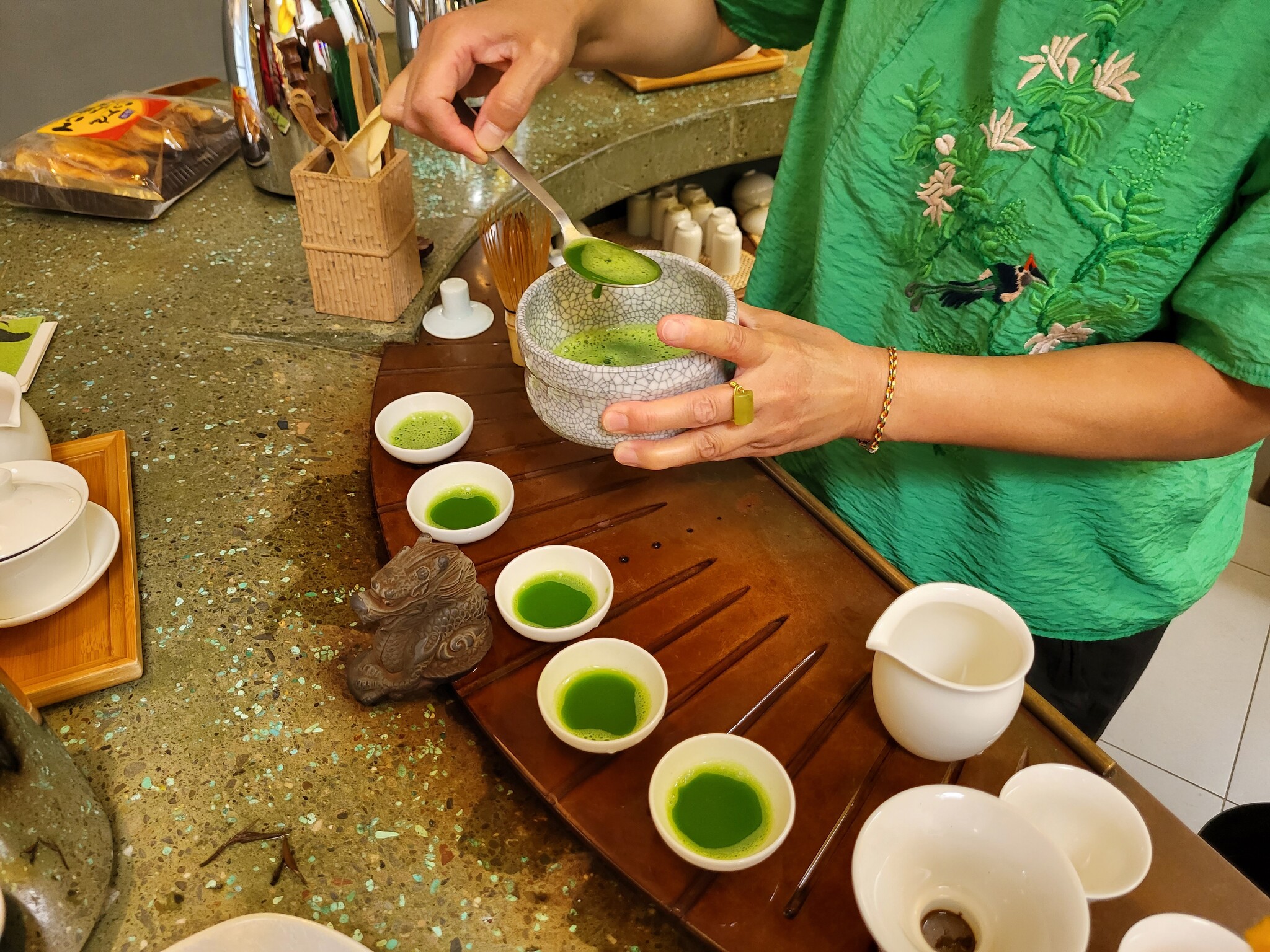 From 2023.07.14 Newsletter